Want to add a furry friend to your family and do something good for the Aurora community at the same time? Adopt a pet from a local shelter or organization! During the coronavirus pandemic, many shelters in and around Aurora are still working to fulfill adoptions and place pets in forever homes.
Across Illinois, there are thousands of dogs, cats and other animals of all ages and sizes without a home — and many of them are located within driving distance. For those looking to adopt, a great place to begin the search for your new family member is at Aurora Il Animal Care And Control, where Dora the dog is waiting patiently, or another local shelter. If you aren't sure if you have time to take care of a pet year round, many shelters also offer opportunities to foster pets until they are placed.
Here at Patch, with a little help from our friends at Petfinder, we round up a list each week of all the pets recently put up for adoption in your area. If you're a dog person, you might like Luna, a Mixed Breed up for adoption. Or if cats are more your thing, there are several great cats available, too. Click on any listing for more information, or to start the adoption process.
Editor's note: This list was automatically generated using data compiled by Petfinder. Please report any errors or other feedback to [email protected]
Name: Luna
Species: Dog
Location: Aurora Il Animal Care And Control, 600 S. River St., Aurora, IL
Age, Size, Sex, Breed: Baby, Large, Female, Mixed Breed
Description: "More information coming soon!" Learn more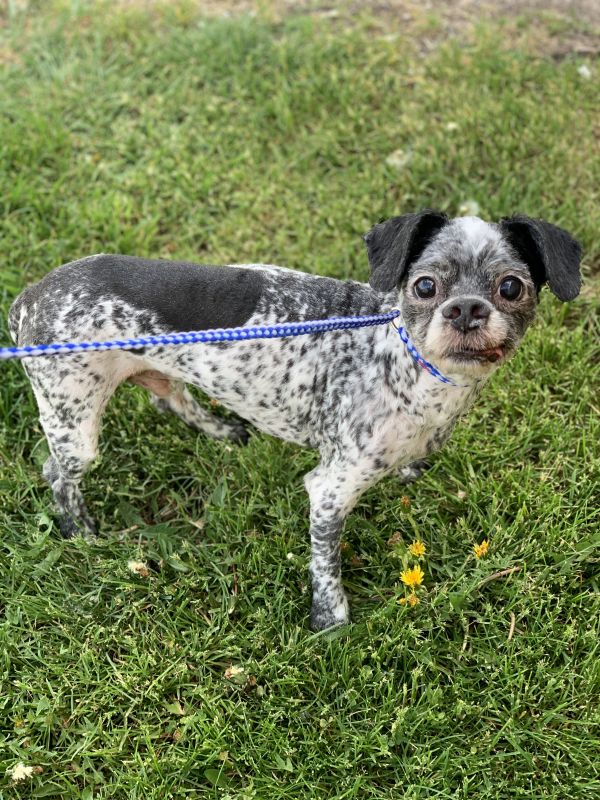 Name: Becker
Species: Dog
Location: Aurora Il Animal Care And Control, 600 S. River St., Aurora, IL
Age, Size, Sex, Breed: Senior, Small, Male, Mixed Breed
Description: "More information coming soon!" Learn more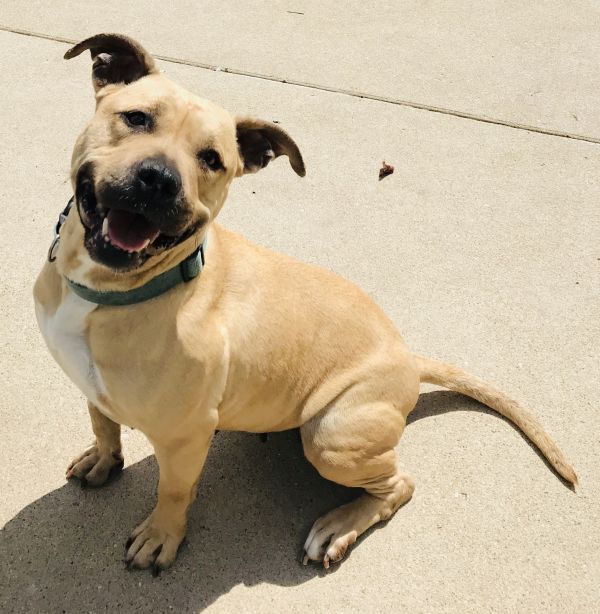 Name: Dora
Species: Dog
Location: Aurora Il Animal Care And Control, 600 S. River St., Aurora, IL
Age, Size, Sex, Breed: Adult, Medium, Female, Mixed Breed
Description: "Hi ya! My name is Dora and I am a little bit of an explorer. You see, I came to…" Learn more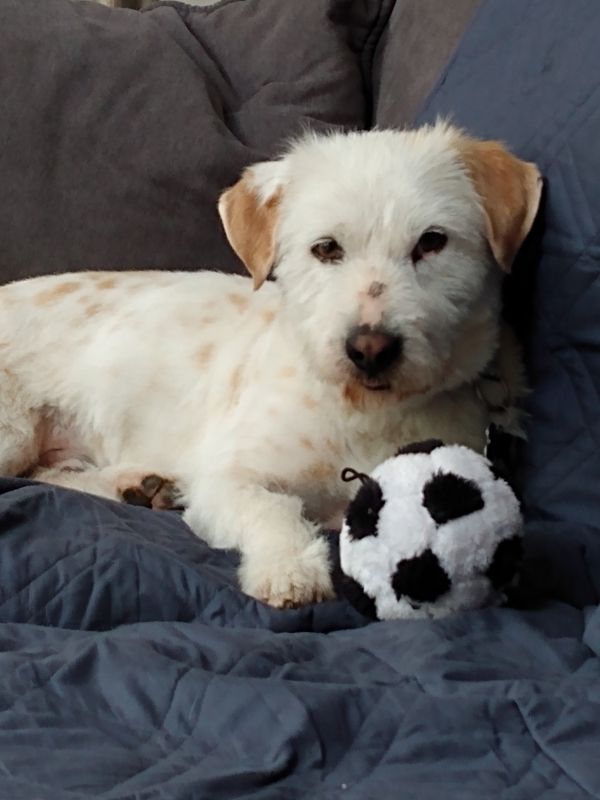 Name: Bob
Species: Dog
Location: Starfish Animal Rescue, Montgomery, Montgomery, IL
Age, Size, Sex, Breed: Adult, Small, Male, Terrier
Good With: Kids and dogs
Description: "Meet Bob! Bob is a 2 yr old Terrier mix weighing around 25 lbs – he is a playful boy…" Learn more
Name: Randy
Species: Hamster
Location: Fur Angels Animal Sanctuary, Aurora, IL
Age, Size, Sex, Breed: Young, Medium, Male, Hamster
Good With: Kids and dogs
Description: "Randy is a young panda hamster. He loves his wheel and strawberries. He will need an experienced owner. He is…" Learn more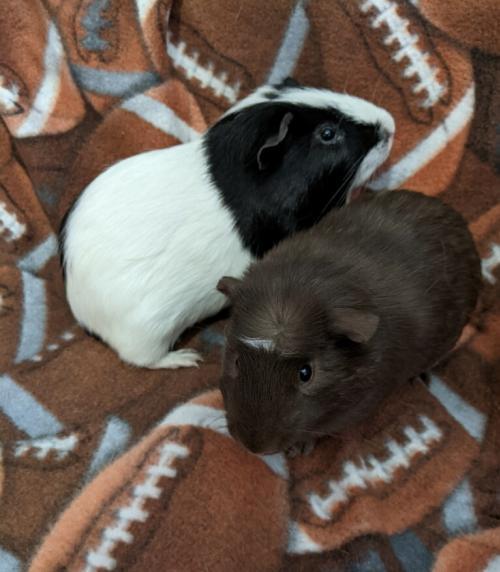 Name: Oreo and Fudge
Species: Guinea Pig
Location: Fur Angels Animal Sanctuary, Aurora, IL
Age, Size, Sex, Breed: Young, Medium, Male, Guinea Pig
Good With: Kids
Description: "Oreo and Fudge are a super sweet bonded pair. Oreo is approximately 10 months old and Fudge is 5 months…" Learn more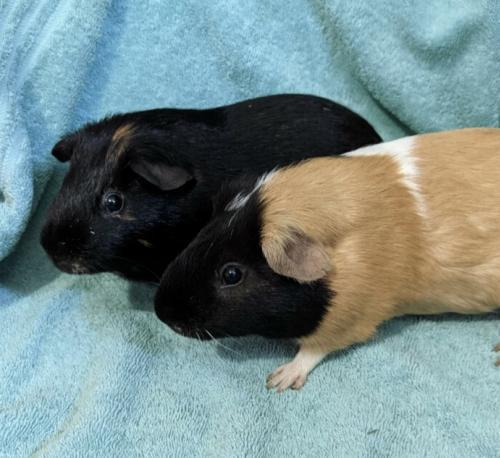 Name: Dex and Loki
Species: Guinea Pig
Location: Fur Angels Animal Sanctuary, Aurora, IL
Age, Size, Sex, Breed: Young, Medium, Male, Guinea Pig
Good With: Kids
Description: "Dex and Loki are a 2 yr old bonded pair. They are the cutest pair ever. You will have a…" Learn more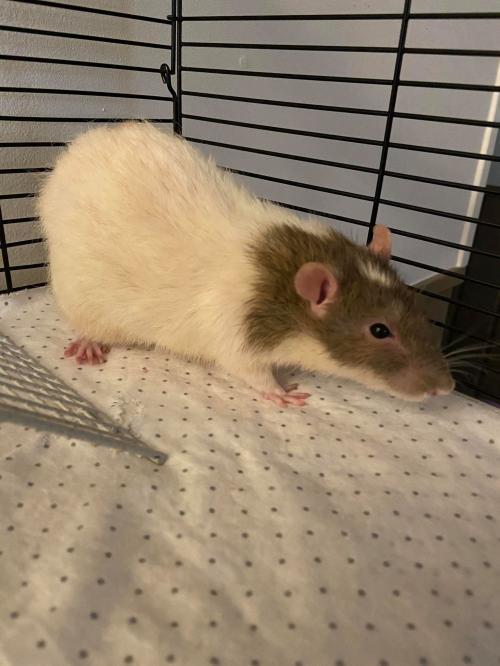 Name: Remy and Linguine
Species: Rat
Location: Fur Angels Animal Sanctuary, Aurora, IL
Age, Size, Sex, Breed: Adult, Medium, Male, Rat
Good With: Kids
Description: "Remy and Linguini are 1.5 year old rats. They are sweet guys! Love to explore and try new foods. They…" Learn more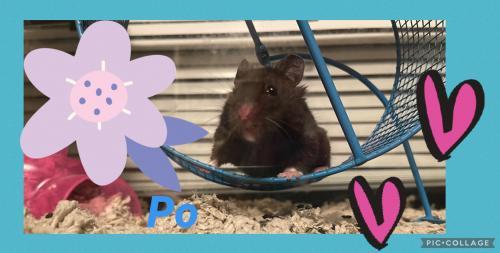 Name: Po
Species: Hamster
Location: Fur Angels Animal Sanctuary, Aurora, IL
Age, Size, Sex, Breed: Young, Medium, Male, Hamster
Good With: Kids and dogs
Description: "Po is a young panda hamster who likes sleeping during the day in the nest that he crafted inside his…" Learn more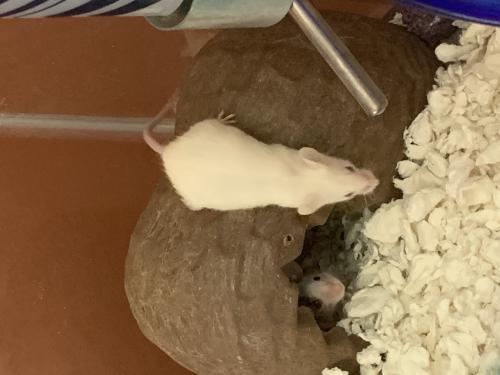 Name: Lotus and Amaryllis
Species: Mouse
Location: Fur Angels Animal Sanctuary, Aurora, IL
Age, Size, Sex, Breed: Baby, Medium, Female, Mouse
Description: "Meet Lotus (white) and Amaryllis (brown/white)! They are two adorable little mice who are still quite young. We don't know…" Learn more
Name: Wyatt
Species: Dog
Location: Fur Angels Animal Sanctuary, Aurora, IL
Age, Size, Sex, Breed: Young, Medium, Male, Shih Tzu
Good With: Dogs and cats
Description: "Wyatt is a 2 years old male shih tzu looking for his forever home. He is friendly and highly food…" Learn more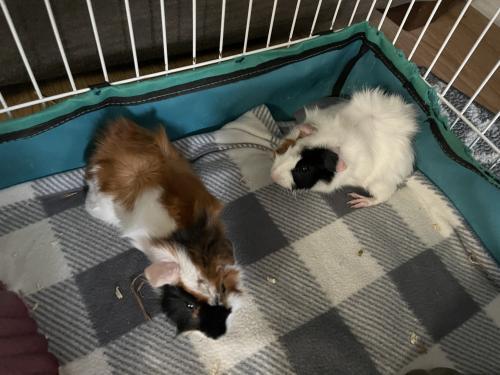 Name: Pineapple and Coconut
Species: Guinea Pig
Location: Fur Angels Animal Sanctuary, Aurora, IL
Age, Size, Sex, Breed: Young, Medium, Male, Guinea Pig
Description: "These 2 sweet baby male guinea pigs are super spunky and full of energy! Coconut (white Abyssinian) and Pineapple (tricolor…" Learn more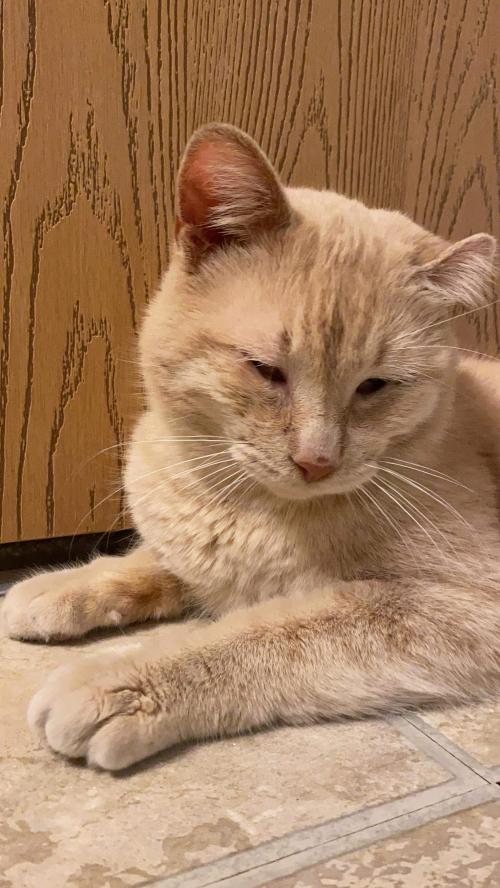 Name: Freddy
Species: Cat
Location: Fur Angels Animal Sanctuary, Aurora, IL
Age, Size, Sex, Breed: Young, Medium, Male, Domestic Short Hair
Good With: Kids and cats
Description: "Freddy is an adult cat, around 1-2 years old. He came to the rescue with a serious eye infection. Surgery…" Learn more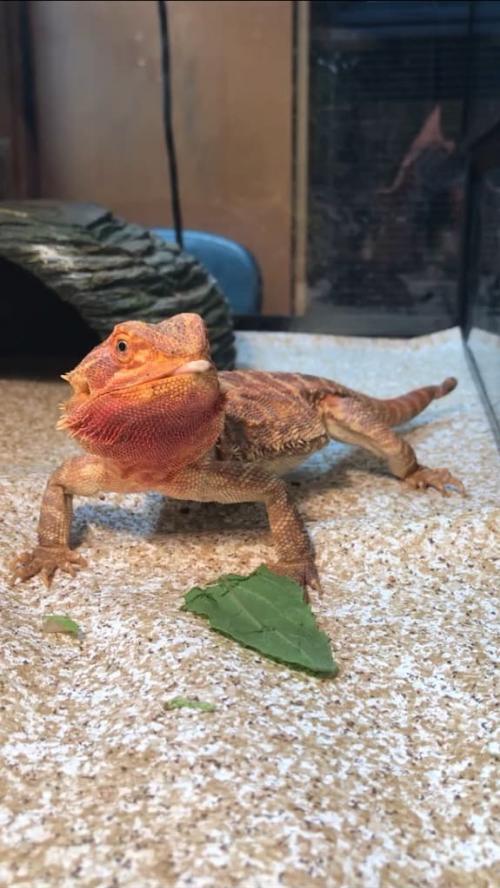 Name: Maisy
Species: Reptile
Location: Fur Angels Animal Sanctuary, Aurora, IL
Age, Size, Sex, Breed: Adult, Medium, Female, Lizard
Good With: Kids
Description: "Maisy is a 3 year old female Bearded dragon. Her coloring is stunning! She is friendly and loves lots of…" Learn more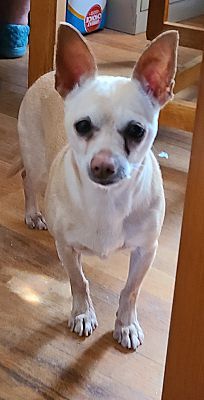 Name: Johnny Cash
Species: Dog
Location: Treasured Animal Rescue Inc, Aurora, IL
Age, Size, Sex, Breed: Adult, Small, Male, Chihuahua
Good With: Kids and dogs
Description: "Hello, my name is Johnny Cash, like the singer. My mom passed away in 2020 and my sister and I…" Learn more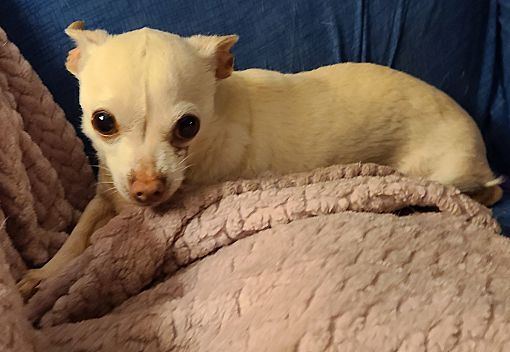 Name: Patsy Cline
Species: Dog
Location: Treasured Animal Rescue Inc, Aurora, IL
Age, Size, Sex, Breed: Adult, Small, Female, Chihuahua
Good With: Kids, dogs and cats
Description: "Hello, my name is Patsy Cline! Yeah, really, like the singer. My mommy gave me that name because that was…" Learn more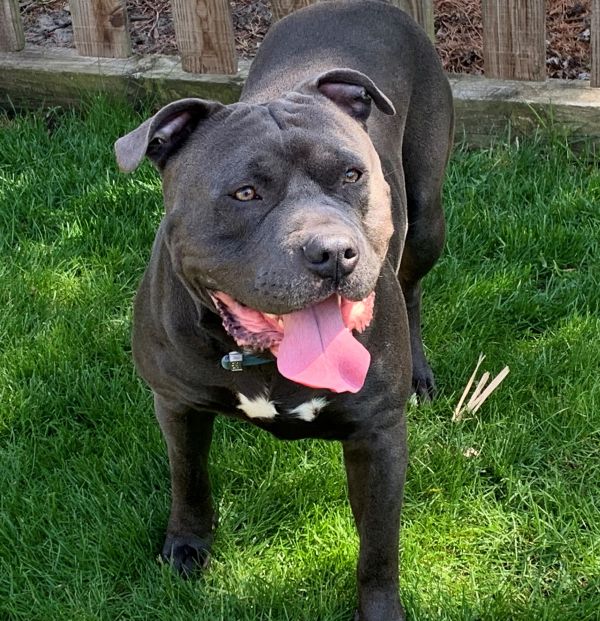 Name: Capone
Species: Dog
Location: Rover Rescue, PO Box 4074, Aurora, IL
Age, Size, Sex, Breed: Adult, Large, Male, Pit Bull Terrier
Good With: Kids and dogs
Description: "You talking to me? Yo, you talking to me? If you don't have Pupperonis, Snausages or Begging Strips, you can…" Learn more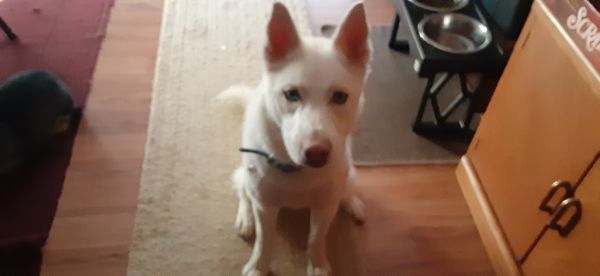 Name: Luna
Species: Dog
Location: Rover Rescue, PO Box 4074, Aurora, IL
Age, Size, Sex, Breed: Adult, Medium, Female, Husky
Good With: Kids and dogs
Description: "I'm Luna, a 2 year old , 41 lb , female Husky mix. I like to play and run. They…" Learn more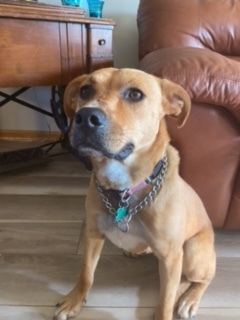 Name: Maddie
Species: Dog
Location: Rover Rescue, PO Box 4074, Aurora, IL
Age, Size, Sex, Breed: Adult, Medium, Female, Carolina Dog
Good With: Kids and dogs
Description: "Maddie is a 2 year Carolina dog mix. The dog is good with other dogs and people. This dog is…" Learn more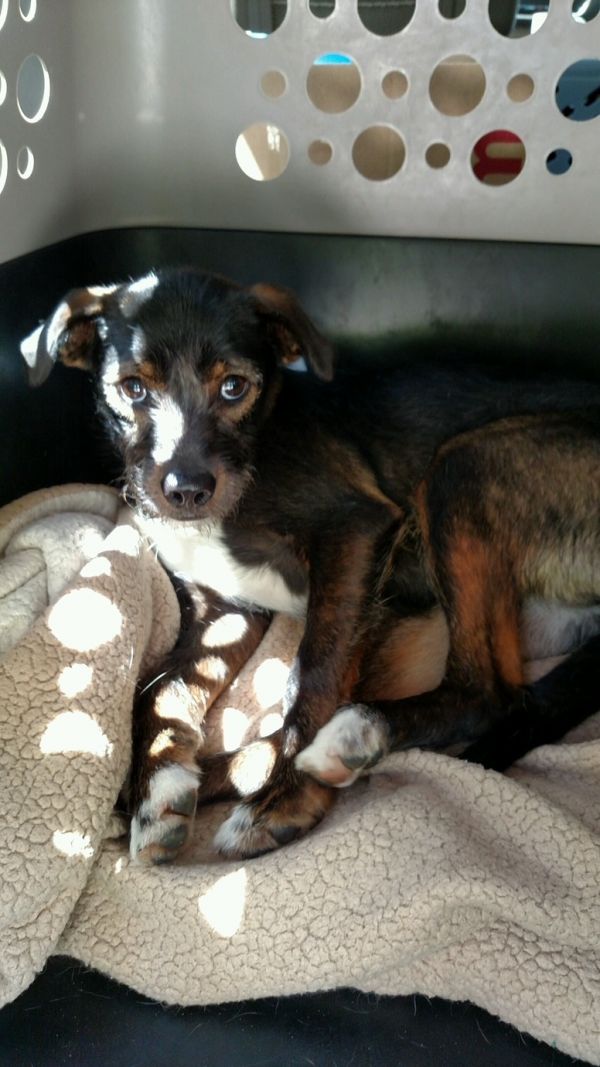 Name: Kelly
Species: Dog
Location: Rover Rescue, PO Box 4074, Aurora, IL
Age, Size, Sex, Breed: Adult, Medium, Female, Terrier
Good With: Kids and dogs
Description: "Kelly is a 2 year terrier mix. The dog is good with other dogs and people. This dog is altered…" Learn more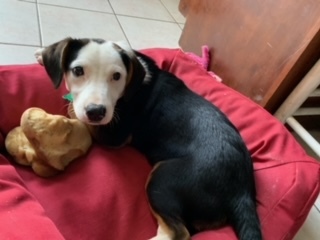 Name: Liza
Species: Dog
Location: Rover Rescue, PO Box 4074, Aurora, IL
Age, Size, Sex, Breed: Baby, Medium, Female, Beagle
Good With: Kids and dogs
Description: "Liza is a 4 month beagle mix. The dog is good with other dogs and people. This dog is altered…" Learn more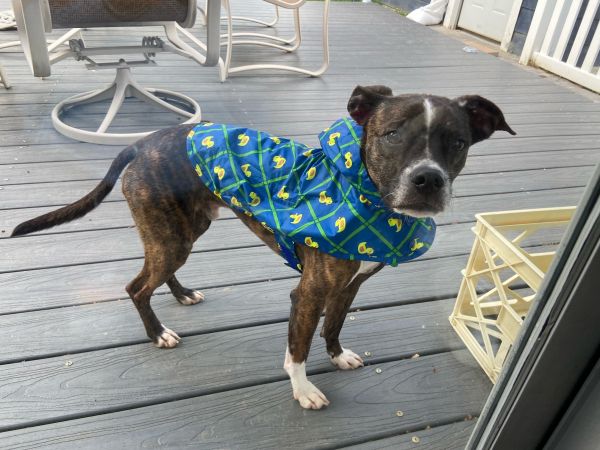 Name: Dogo
Species: Dog
Location: Rover Rescue, PO Box 4074, Aurora, IL
Age, Size, Sex, Breed: Adult, Small, Male, Terrier
Good With: Kids and dogs
Description: "Dogo is a 3 year terrier mix. The dog is good with other dogs and people. This dog is altered…" Learn more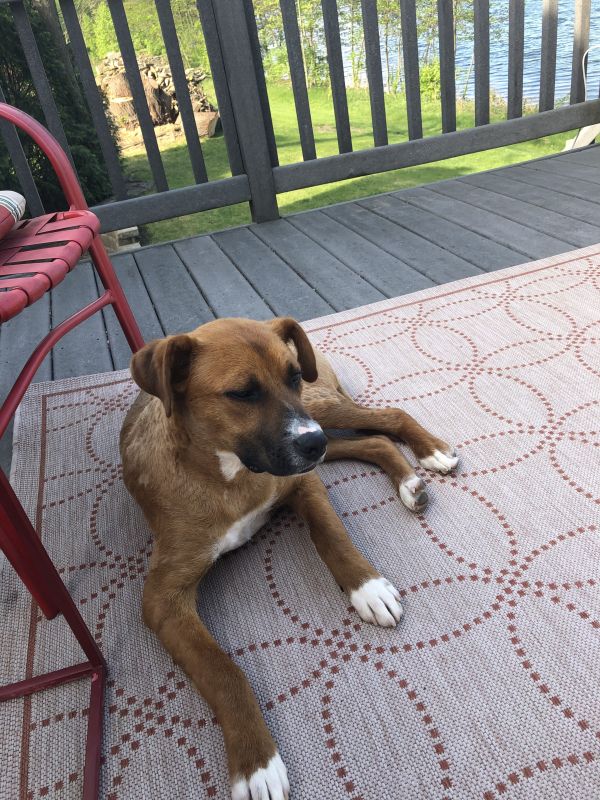 Name: Kale
Species: Dog
Location: Rover Rescue, PO Box 4074, Aurora, IL
Age, Size, Sex, Breed: Young, Medium, Male, Labrador Retriever Shepherd Mix
Good With: Kids and dogs
Description: "Kale is a very fun, happy 1 year old boy. He is smart, loves other dogs and kids over 5…" Learn more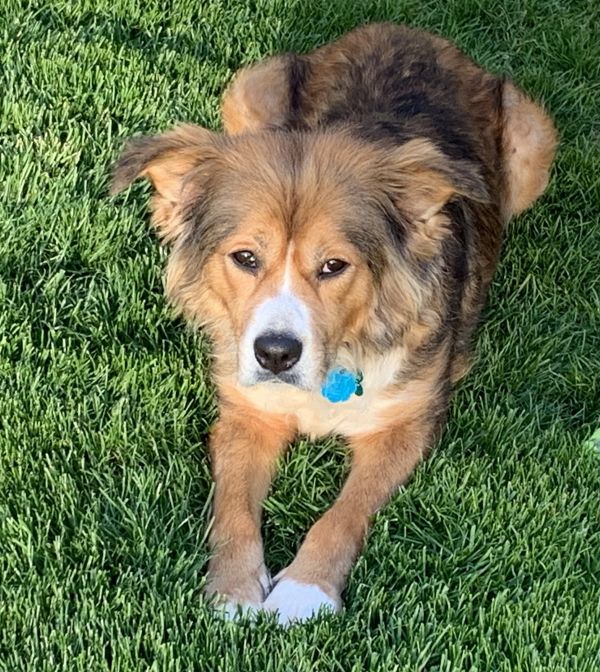 Name: Cindy Lou
Species: Dog
Location: Rover Rescue, PO Box 4074, Aurora, IL
Age, Size, Sex, Breed: Adult, Medium, Female, Australian Shepherd Chow Chow Mix
Good With: Kids and dogs
Description: "If there is anyone who deserves to have Christmas every day of the year, it is Miss Cindy Lou. This…" Learn more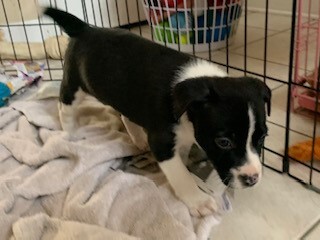 Name: Marla
Species: Dog
Location: Rover Rescue, PO Box 4074, Aurora, IL
Age, Size, Sex, Breed: Baby, Medium, Female, Border Collie Cairn Terrier Mix
Good With: Kids and dogs
Description: "This pup is a 7 week old border collie/cairn terrier mix. The pup is good with other dogs and people…." Learn more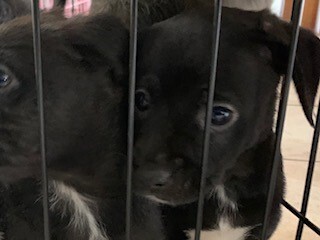 Name: Marnie
Species: Dog
Location: Rover Rescue, PO Box 4074, Aurora, IL
Age, Size, Sex, Breed: Baby, Medium, Female, Border Collie Cairn Terrier Mix
Good With: Kids and dogs
Description: "This pup is a 7 week old border collie/cairn terrier mix. The pup is good with other dogs and people…." Learn more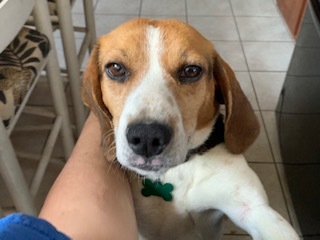 Name: Tater
Species: Dog
Location: Rover Rescue, PO Box 4074, Aurora, IL
Age, Size, Sex, Breed: Adult, Medium, Male, Beagle
Good With: Kids and dogs
Description: "Tater is a 6 year old beagle. He is so affectionate and friendly to all. The dog is good with…" Learn more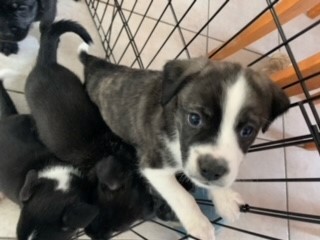 Name: Marcia
Species: Dog
Location: Rover Rescue, PO Box 4074, Aurora, IL
Age, Size, Sex, Breed: Baby, Medium, Female, Border Collie Cairn Terrier Mix
Good With: Kids and dogs
Description: "This pup is a 7 week old border collie/cairn terrier mix. The pup is good with other dogs and people…." Learn more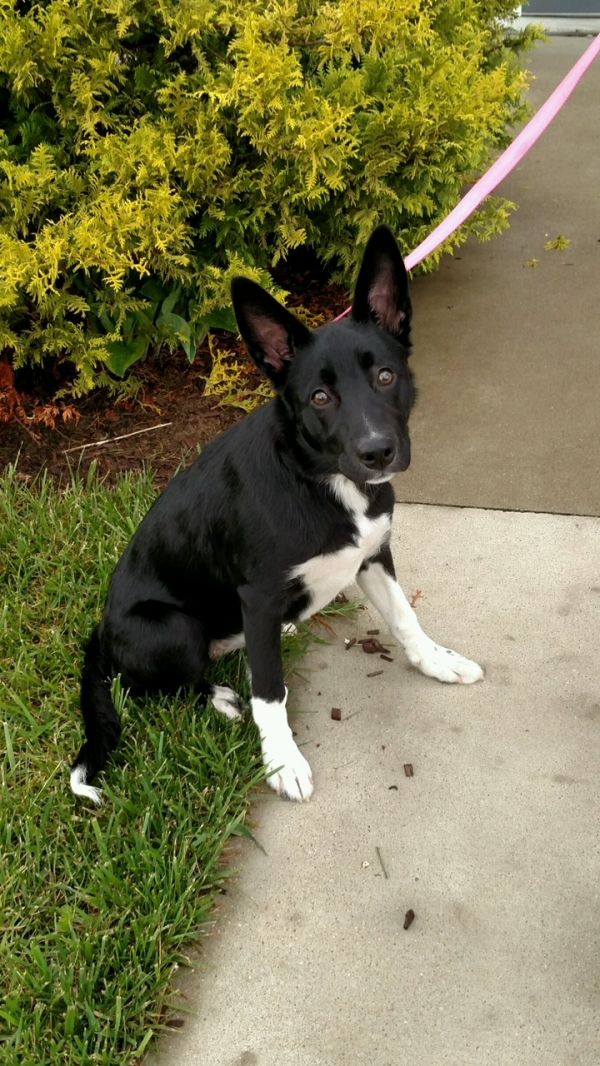 Name: Shiloh
Species: Dog
Location: Rover Rescue, PO Box 4074, Aurora, IL
Age, Size, Sex, Breed: Baby, Medium, Female, Border Collie Shepherd Mix
Good With: Kids and dogs
Description: "Shiloh, a Border Collie/ Shepherd mix, is 5 months old and weighs 30 lbs. She is a sweetheart. She loves…" Learn more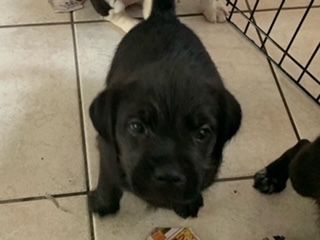 Name: Maxx
Species: Dog
Location: Rover Rescue, PO Box 4074, Aurora, IL
Age, Size, Sex, Breed: Baby, Medium, Male, Border Collie Cairn Terrier Mix
Good With: Kids and dogs
Description: "This pup is a 7 week old border collie/cairn terrier mix. The pup is good with other dogs and people…." Learn more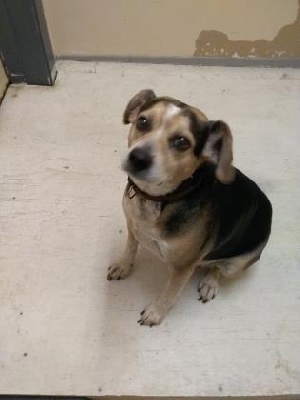 Name: Haus
Species: Dog
Location: Rover Rescue, PO Box 4074, Aurora, IL
Age, Size, Sex, Breed: Adult, Small, Male, Beagle
Good With: Kids and dogs
Description: "Haus is an approximately 2-3 year old beagle according to the vet weighing about 30#. He was found as a…" Learn more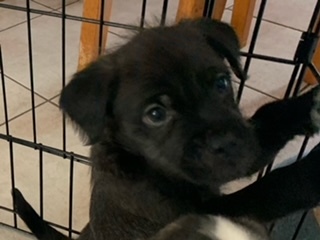 Name: Mason
Species: Dog
Location: Rover Rescue, PO Box 4074, Aurora, IL
Age, Size, Sex, Breed: Baby, Medium, Male, Border Collie Cairn Terrier Mix
Good With: Kids and dogs
Description: "This pup is a 7 week old border collie/cairn terrier mix. The pup is good with other dogs and people…." Learn more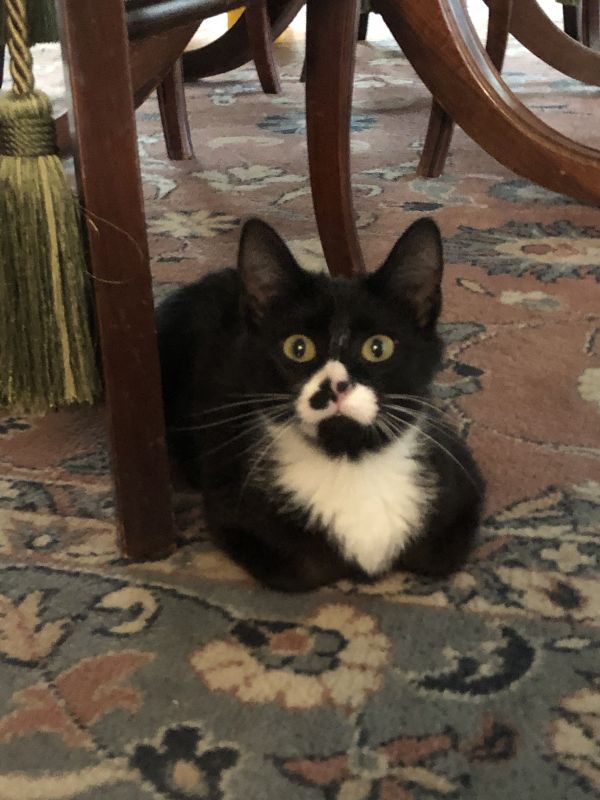 Name: Zola
Species: Cat
Location: Starfish Animal Rescue, 167 Oswalt, Batavia, IL
Age, Size, Sex, Breed: Baby, Medium, Female, Domestic Short Hair
Good With: Cats
Description: "Meet Zola! Zola is about 6 months old, we have had her for the past month. Her first two weeks…" Learn more
Name: Lisa
Species: Dog
Location: A Dot Do Dot Pt Pet Shelter, 420 Industrial Drive, Naperville, IL
Age, Size, Sex, Breed: Adult, Medium, Female, Labrador Retriever
Description: "Lisa is about 1 year old." Learn more
Name: Fig
Species: Cat
Location: A Dot Do Dot Pt Pet Shelter, 420 Industrial Drive, Naperville, IL
Age, Size, Sex, Breed: Adult, Medium, Female, Domestic Short Hair
Description: "Fig was born on approximately 4/14/18 and weighs 7.5 pounds. Fig is on the shy side and prefers to hide…" Learn more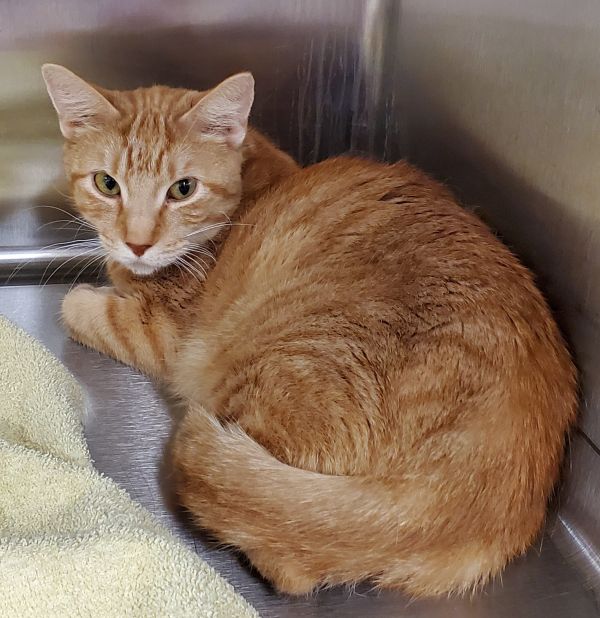 Name: Amber
Species: Cat
Location: A Dot Do Dot Pt Pet Shelter, 420 Industrial Drive, Naperville, IL
Age, Size, Sex, Breed: Adult, Medium, Female, Domestic Short Hair
Description: "Amber came to us when her owner could no longer care for her. She was pregnant with what they said…" Learn more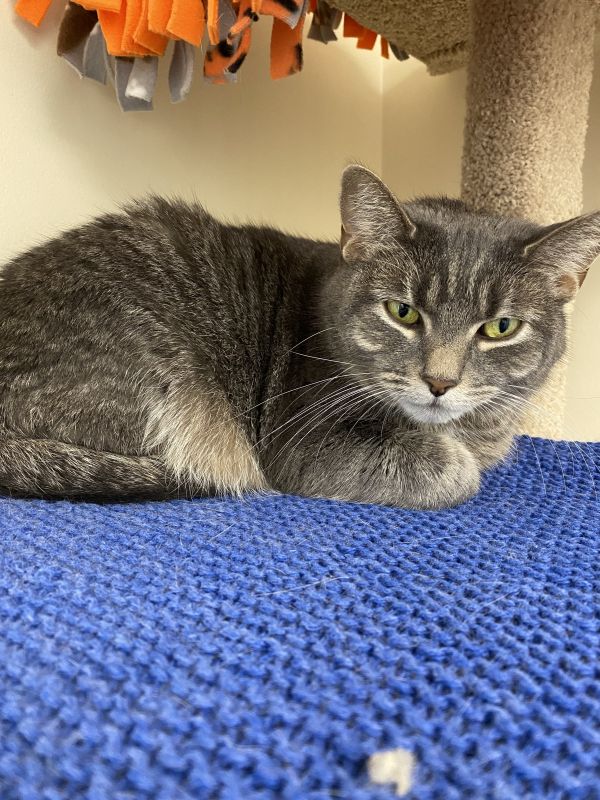 Name: Ashley
Species: Cat
Location: A Dot Do Dot Pt Pet Shelter, 420 Industrial Drive, Naperville, IL
Age, Size, Sex, Breed: Young, Large, Female, Domestic Short Hair
Description: "Ashley was born on approximately 10/15/19. She is social girl who likes to follow you around to get pets. She…" Learn more
Name: Honey
Species: Cat
Location: A Dot Do Dot Pt Pet Shelter, 420 Industrial Drive, Naperville, IL
Age, Size, Sex, Breed: Baby, Medium, Female, Domestic Short Hair
Description: "Mango, Tangerine, Carrot, Clementine, and Honey are all from the same litter and they are the sweetest! They were born…" Learn more
Name: Clementine
Species: Cat
Location: A Dot Do Dot Pt Pet Shelter, 420 Industrial Drive, Naperville, IL
Age, Size, Sex, Breed: Baby, Medium, Female, Domestic Short Hair
Description: "Mango, Tangerine, Carrot, Clementine, and Honey are all from the same litter and they are the sweetest! They were born…" Learn more
Name: Tangerine
Species: Cat
Location: A Dot Do Dot Pt Pet Shelter, 420 Industrial Drive, Naperville, IL
Age, Size, Sex, Breed: Baby, Medium, Male, Domestic Short Hair
Description: "Mango, Tangerine, Carrot, Clementine, and Honey are all from the same litter and they are the sweetest! They were born…" Learn more
Name: Mango
Species: Cat
Location: A Dot Do Dot Pt Pet Shelter, 420 Industrial Drive, Naperville, IL
Age, Size, Sex, Breed: Baby, Medium, Male, Domestic Short Hair
Description: "Mango, Tangerine, Carrot, Clementine, and Honey are all from the same litter and they are the sweetest! They were born…" Learn more
Name: Carrot
Species: Cat
Location: A Dot Do Dot Pt Pet Shelter, 420 Industrial Drive, Naperville, IL
Age, Size, Sex, Breed: Baby, Medium, Male, Domestic Short Hair
Description: "Mango, Tangerine, Carrot, Clementine, and Honey are all from the same litter and they are the sweetest! They were born…" Learn more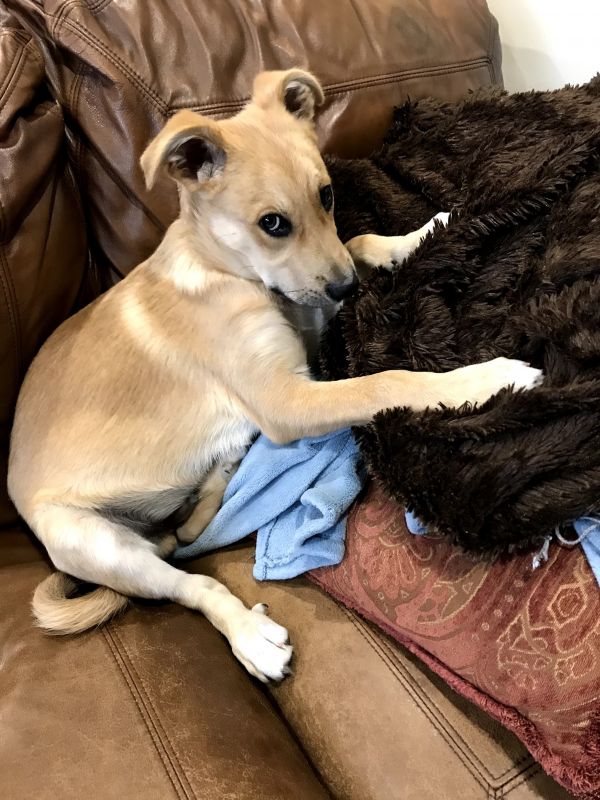 Name: Brownie
Species: Dog
Location: Starfish Animal Rescue, Batavia, Batavia, IL
Age, Size, Sex, Breed: Baby, Medium, Male, Mountain Cur Labrador Retriever Mix
Good With: Dogs
Description: "Meet Brownie! The rescue is looking for a foster to adopt family for this pup – his current family is…" Learn more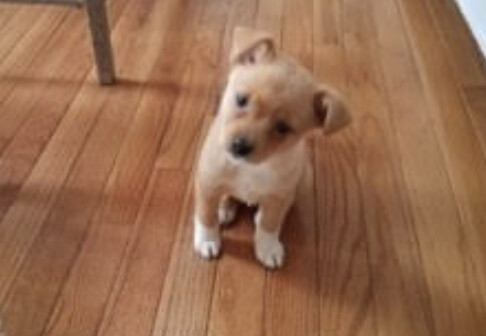 Name: Bambi
Species: Dog
Location: Starfish Animal Rescue, Batavia, Batavia, IL
Age, Size, Sex, Breed: Baby, Small, Female, Terrier Chihuahua Mix
Good With: Dogs
Description: "Meet Bambi! Bambi is smaller breed pup – Terrier and possibly Chi mix – born around Mars 7 and weighing…" Learn more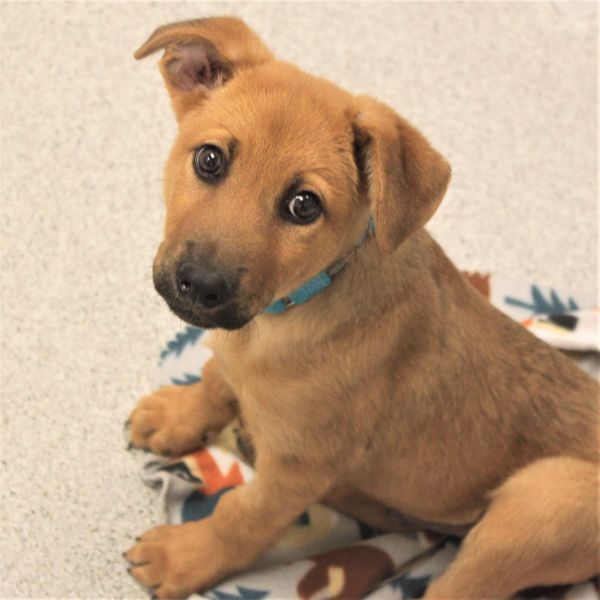 Name: Kenny
Species: Dog
Location: Naperville Area Humane Society, 1620 W. Diehl Road, Naperville, IL
Age, Size, Sex, Breed: Baby, Medium, Male, Mixed Breed
Description: "Info to come If you would like to meet or learn more about me, please call Naperville Area Humane Society…" Learn more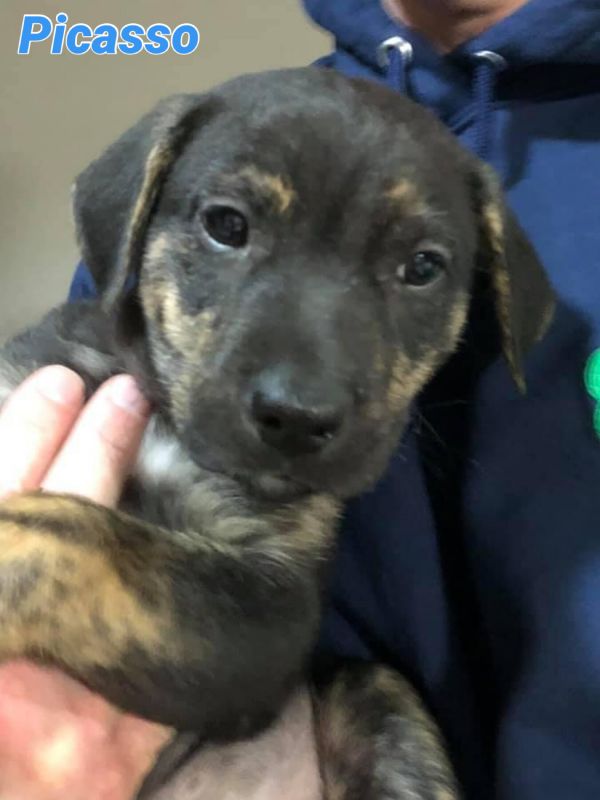 Name: Picasso
Species: Dog
Location: Rescued Rascals, Oswego, IL
Age, Size, Sex, Breed: Baby, Large, Male, Labrador Retriever Pit Bull Terrier Mix
Good With: Kids, dogs and cats
Description: "Name: Picasso Nickname: Sweet P, Boo Birthday: March 9, 2021 Fun Fact: I have the most unique coloring. I was…" Learn more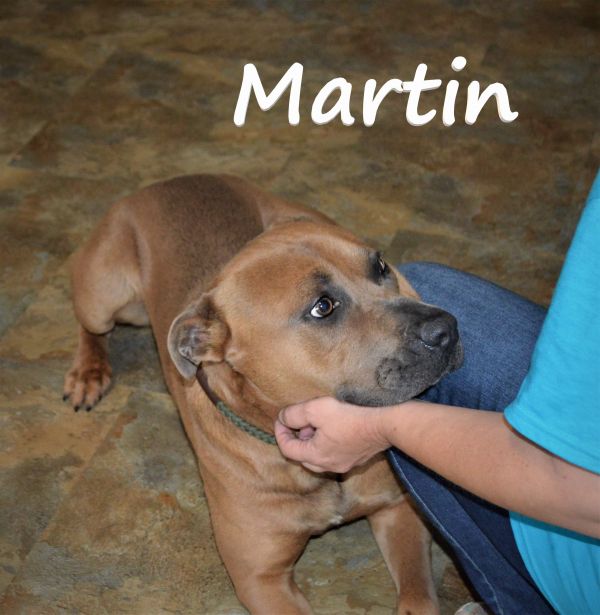 Name: Martin
Species: Dog
Location: Rescued Rascals, Oswego, IL
Age, Size, Sex, Breed: Adult, Medium, Male, Labrador Retriever Pit Bull Terrier Mix
Description: "** NEEDS A FOSTER OR FOSTER TO ADOPT ** Meet our sweet sweet Martin. He was brought in by the…" Learn more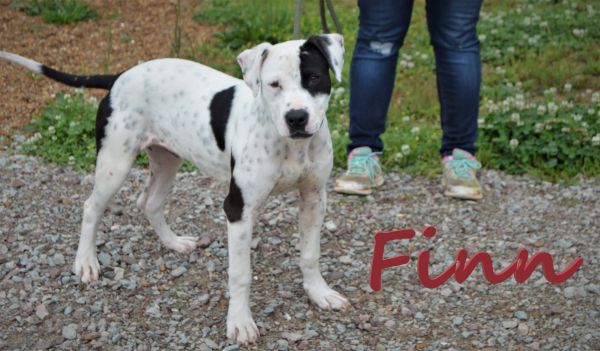 Name: Finn
Species: Dog
Location: Rescued Rascals, Oswego, IL
Age, Size, Sex, Breed: Young, Medium, Male, Labrador Retriever Pit Bull Terrier Mix
Description: "** NEEDS A FOSTER OR FOSTER TO ADOPT ** Meet little Finn. He doesn't appear to be but about a…" Learn more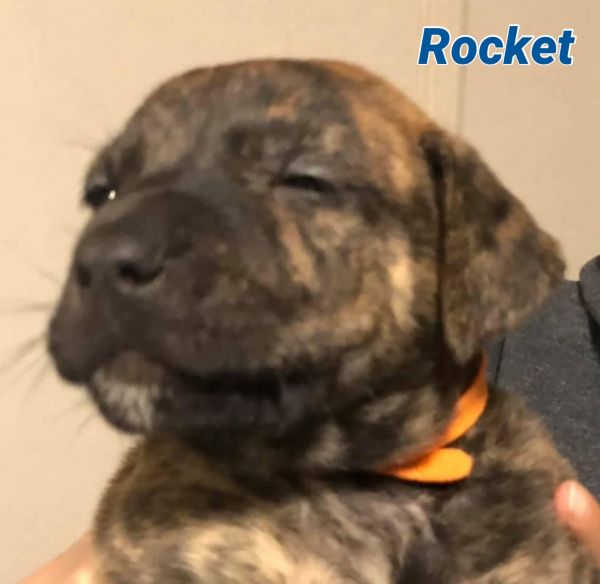 Name: Rocket
Species: Dog
Location: Rescued Rascals, Oswego, IL
Age, Size, Sex, Breed: Baby, Large, Male, Labrador Retriever Pit Bull Terrier Mix
Good With: Kids, dogs and cats
Description: "Name: Rocket Nickname: Big Boy, Boo Birthday: March 9, 2021 Height: 8″ Weight: 8 pounds, 8 ounces Fun fact: Biggest…" Learn more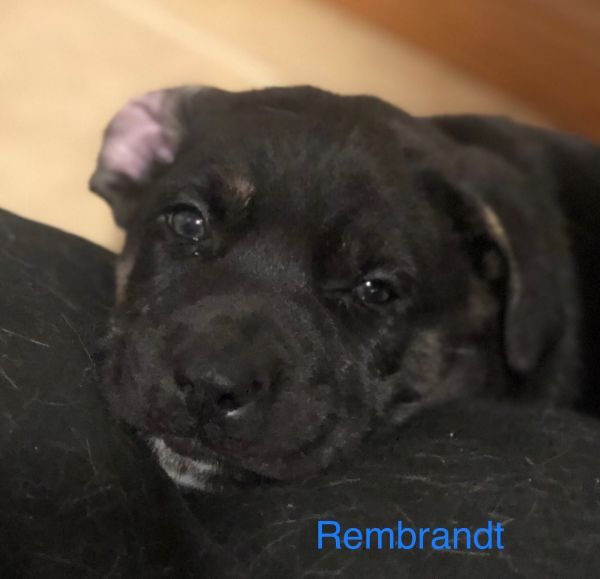 Name: Rembrandt
Species: Dog
Location: Rescued Rascals, Oswego, IL
Age, Size, Sex, Breed: Baby, Large, Male, Labrador Retriever Pit Bull Terrier Mix
Good With: Kids, dogs and cats
Description: "Meet Rembrandt! Bio coming soon! Puppies have special needs and require a home where there will be someone available to…" Learn more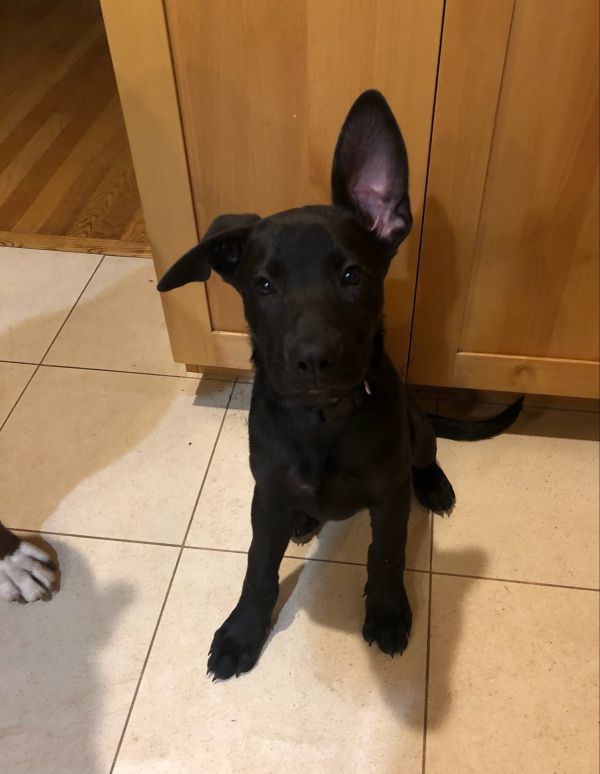 Name: Captain
Species: Dog
Location: Rescued Rascals, Oswego, IL
Age, Size, Sex, Breed: Baby, Large, Male, Labrador Retriever Pit Bull Terrier Mix
Good With: Kids, dogs and cats
Description: "Meet Captain! Bio coming soon! Puppies have special needs and require a home where there will be someone available to…" Learn more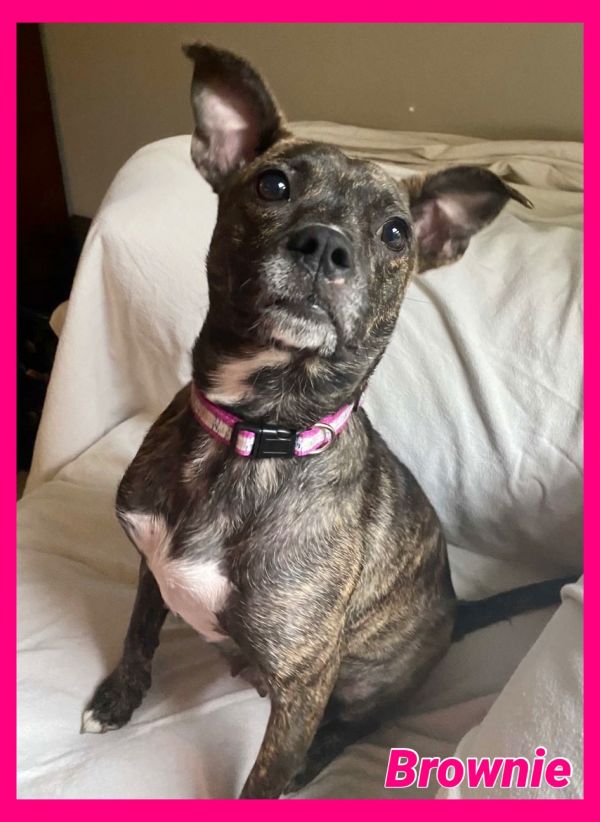 Name: Brownie
Species: Dog
Location: Rescued Rascals, Oswego, IL
Age, Size, Sex, Breed: Adult, Small, Female, Boxer Pit Bull Terrier Mix
Good With: Kids and dogs
Description: "Meet Brownie! Bio coming soon! Puppies have special needs and require a home where there will be someone available to…" Learn more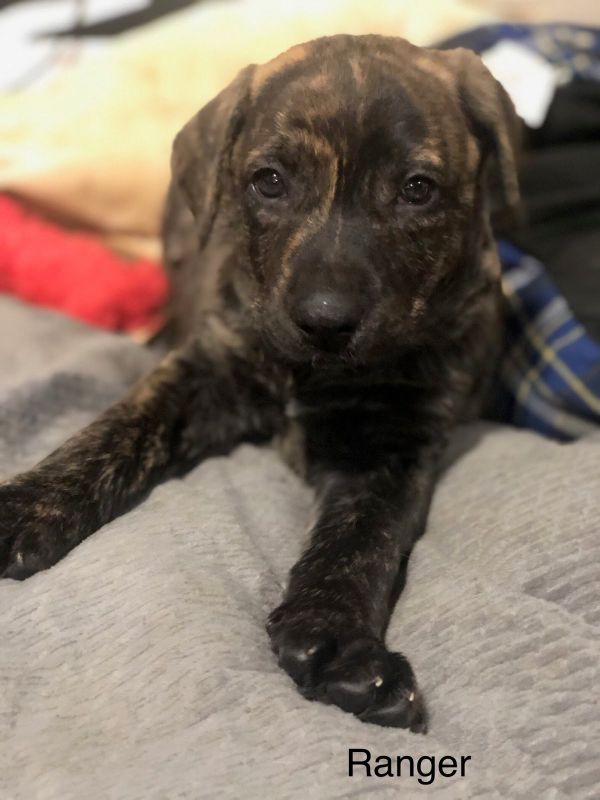 Name: Ranger
Species: Dog
Location: Rescued Rascals, Oswego, IL
Age, Size, Sex, Breed: Baby, Large, Male, Labrador Retriever Pit Bull Terrier Mix
Good With: Kids, dogs and cats
Description: "Meet Ranger! Bio coming soon! Puppies have special needs and require a home where there will be someone available to…" Learn more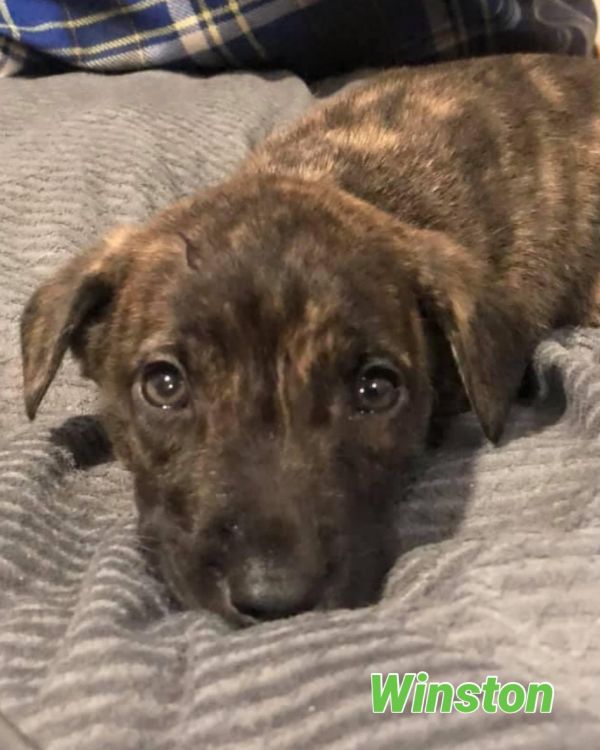 Name: Winston
Species: Dog
Location: Rescued Rascals, Oswego, IL
Age, Size, Sex, Breed: Baby, Large, Male, Labrador Retriever Pit Bull Terrier Mix
Good With: Kids, dogs and cats
Description: "Name: Winston Nickname: Baby Boy, Boo (there may be a theme here…) Birthday: March 9, 2021 Height: 6″ Weight: 3…" Learn more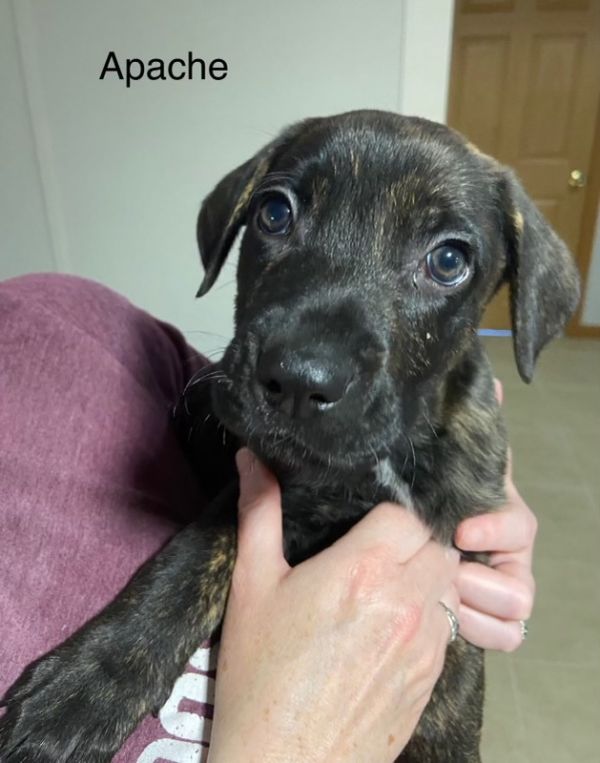 Name: Apache
Species: Dog
Location: Rescued Rascals, Oswego, IL
Age, Size, Sex, Breed: Baby, Large, Male, Labrador Retriever Pit Bull Terrier Mix
Good With: Kids, dogs and cats
Description: "Name: Apache Nickname: Sweet Boy, Boo Birthday: March 9, 2021 Height: 7″ Weight: 6 pounds, 6 ounces Fun fact: I'm…" Learn more