aurora arquitectos added a bright yellow structure to a music school in Portugal that connects the site's existing buildings. realized for the artave – CCM music school In Caldas da Saúde, a town northeast of Porto, the site's traffic routes are to be repaired and reorganized, which have been mixed up over time due to the addition of more buildings.
All images courtesy of Aurora Arquitectos
Aurora Arquitectos says its bold yellow intervention intends to break away from the rest of the campus while respecting the site's existing buildings. "This project meets a simple need: the connection between two existing class blocks," explain the architects. "These vertical and horizontal relationships are the pretext to create a space for meeting and relaxation as well as an outdoor amphitheater for the students during the breaks."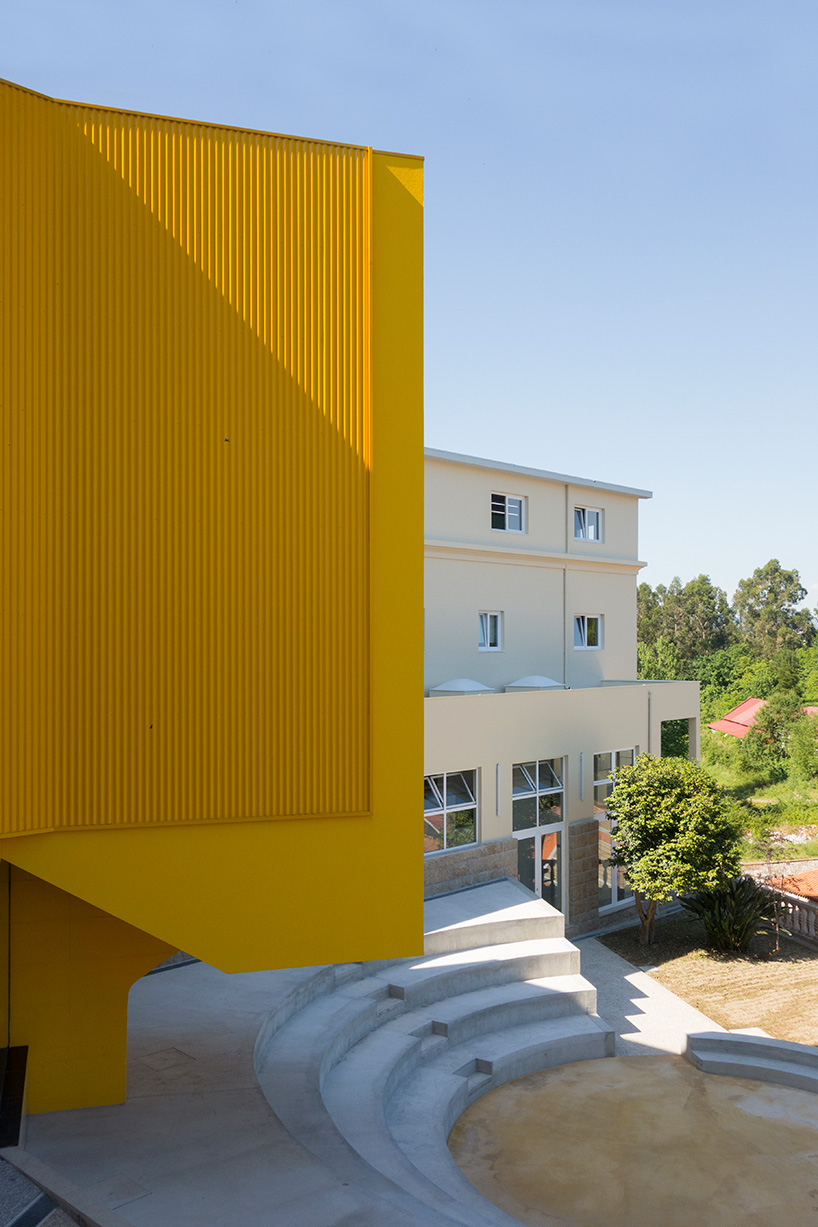 The use of yellow continues internally with shades of orange that complement the signature color scheme. It is important that the windows of the building have been positioned so that they offer a view of the surrounding landscape, especially the lush vegetation on and around the campus. previously, aurora arquitectos, a studio run by sofia couto and sérgio antunes, completed the interior renovation of a traditional apartment in lisbon – see project Here.